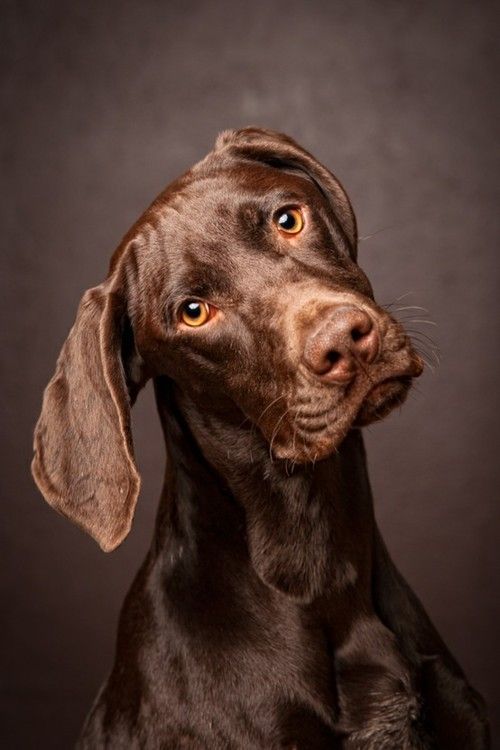 ---
What is a Board-Certified Applied Animal Behaviorist (CAAB)?
In addition to holding two Master's Degrees and a Ph.D. studying animal behavior, Dr. Ward is also a Board-Certified Applied Animal Behaviorist (CAAB). See the webpage on What is a CAAB? and the Animal Behaviour Society's information on board certification. Educational and experiential requirements include a doctoral degree from an accredited college or university in a biological or behavioral science with an emphasis on animal behavior, including a minimum of five years of professional experience, or a doctorate from an accredited college or university in veterinary medicine plus two years in a university-approved residency in animal behavior and three additional years of professional experience in applied animal behavior. A successful applicant must also demonstrate a thorough knowledge of the literature, scientific principles and principles of animal behavior, demonstrate original contributions or original interpretations of animal behavior information and show evidence of significant experience working interactively with a particular species as a researcher, research assistant or intern with a Certified Applied Animal Behaviorist prior to working independently with the species in a clinical animal behavior setting.
Applicants must have attended and presented a contributed talk or poster at the Animal Behaviour Society's annual meeting prior to applying for certification or recertification. Applicants reapply for certification every 5 years, which ensures that applicants are staying current and are active in the field.
Should my dog see a Board-Certified Applied Animal Behaviorist or a trainer?
Private trainers and group training classes that use positive-based methods are excellent for teaching foundation behaviors and helping dog guardians learn how to communicate with their canine companion. A well-run puppy class can be an excellent starter tool to help new puppy guardians work on socialization, and there is research showing that puppies who attend puppy class may be less likely to show aggression and other undesirable behaviors as adults. Please see the document "How to Choose a Trainer".
However, if your veterinarian or trainer has referred you to Dr. Ward, or your dog has a problem that requires specialized attention (aggression towards people or other dogs, separation anxiety, fearful behaviors, etc.), then it's important to see a professional who has extensive training and experience in animal behavior (CAAB or a veterinary behaviorist). Please see the Behavioral Consults page for information on setting up an appointment.
Why types of methods do you use?
Dr. Ward uses a variety of scientific methods when working with behavioral problems including (but not limited to) environmental management, response prevention and substitution, and desensitization and counterconditioning. The goal of behavioral modification is to prevent the dog from engaging in problematic behaviors while working to change the underlying emotional states that drive the behaviors. All methods will be explained in detail during the appointment and demonstrated whenever appropriate. Dr. Ward will never use any methods that will scare, hurt, or frighten your dog.
What is the cost for a behavioral consultation appointment?
Please email Dr. Ward at AboutDogsLLC@gmail.com with a brief description of your dog's behavioral issue(s), and she'll get back with you promptly regarding costing information. People are often surprised at how reasonable behavioral consulting fees are given Dr. Ward's education, experience, and the level of personal attention that she gives to each and every case. Additionally, if you are within Dr. Ward's travel area, the appointment takes place in the convenience of your home (see below).
How do I set up a behavioral consultation appointment for my dog?
Please see the Behavioral Consults page, which details the steps involved in setting up an appointment. Email Dr. Ward with a brief description of the issue or issues that you are having with your dog(s). She will also need your phone number, dog's name, and where you live (for in-home appointments). She will get back with you regarding appointment times and costs.
How do I prepare for a behavioral appointment and what can I expect from the consultation?
See the Behavioral Consults page for more information. Also download the form "What to Expect from a Behavioral Consultation and How to Prepare for the Appointment".
Will you come to my home for the appointment?
It depends on where you live. If you are within Dr. Ward's travel range, she'll come to your home for the appointment. Depending on your location, a nominal travel fee may or may not apply. If you are outside of Dr. Ward's travel range, she would be happy to set up an appointment to meet with you at the Ann Arbor Animal Hospital in Ann Arbor. Remote, video appointments are also available.
Because of the time involved in doing in-home appointments, few behaviorists offer this service. However, it can be very helpful to observe the dog's behavior in her home environment, where she is likely to act more naturally. In-home appointments easily allow Dr. Ward to see the layout of the house, which can be very helpful when making behavioral management and environmental modification recommendations. For first time appointments in clinic, Dr. Ward recommends that clients bring pictures that show the layout of the home.
Follow-up appointments may take place at your home, at the clinic, remotely, via video, or in a local park or other setting, depending on the dog's needs and the exercises that you are working on at the time.
How long does a behavioral consultation appointment last?
Initial appointments last approximately 2.0 hours. Follow-up appointments are typically scheduled for 1.0 hour, sometimes up to 1.5 hours depending on need. However, if multiple dogs are involved or if it's been longer than 6 months since Dr. Ward has met with you, a longer follow-up appointment may be recommended.
Should I take notes during the appointment?
After the initial 2.0 hour behavioral consultation appointment, Dr. Ward will prepare a comprehensive Behavioral Report summarizing her findings and initial recommendations. You'll receive a copy of the report within 5 days of the appointment, and Dr. Ward will also send a copy to your dog's primary-care veterinarian. Summary reports are also provided after follow-up appointments. However, it's never a bad idea to take your own notes during the appointment.
How many follow-up appointments will my dog need?
The number of appointments needed varies depending on the dog and the nature of the behavioral problem(s). As an "average", most people need anywhere between 1-3 follow-up appointments.
How much time will I need to spend working on my dog's behavior plan daily?
During the initial appointment, Dr. Ward sits down with the client and together they design an individualized behavioral plan based on realistic goals, expectations, and time resources. Instead of devoting large blocks of time each day to training, Dr. Ward gives clients exercises and activities that they can incorporate during regular daily interactions with their dog. Some behavioral modification training can be accomplished in as little as 20-30 minutes daily. There are multiple approaches to working with behavioral problems, and you and Dr. Ward will work together as a team to find the approach that works best for you and your dog.
Will my dog need behavioral medication?
Dr. Ward is not a veterinarian and cannot prescribe behavioral medication. However, Dr. Ward will work hand in hand with your dog's primary care veterinarian who may prescribe behavioral medication, if needed, to be used in conjunction with a behavioral management and modification plan.
Because some behavioral problems may have medical causes, it's good practice to get a clean bill of health from your dog's veterinarian prior to a behavioral consultation appointment. This is especially true if the behavior is new or something that has just recently surfaced.
Do you guarantee that my dog will be cured?
Animal behavior is the result of complex interacting factors including genetics, home environment, early socialization history, client compliance and more. As a result, Dr. Ward cannot guarantee the outcome of your dog's treatment plan. To do so would be unethical and misleading. However, a large percentage of dogs make good improvements through a combination of behavioral management, behavioral modification, and owner education.