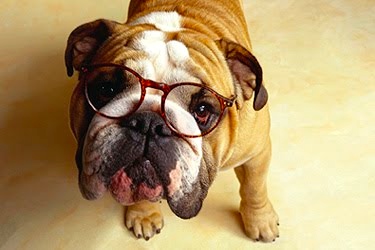 Dr. Ward specializes in consultations dealing with a wide variety of behavioral issues including (but not limited to):
Aggression (human and dog-directed)
Inappropriate Elimination
Unruly Behaviors (jumping on people, mouthing hands, pulling on leash)
Destructive and Escape Behavior
Compulsive Behaviors (e.g., spinning, shadow or tail chasing, etc.)
A primary reason that people relinquish their dogs to shelters is because of behavioral issues, many of which can be greatly improved or eliminated through management and behavioral modification.  Dr. Ward works very closely with her clients and provides one-on-one support and coaching along every step of the way.  If you have a dog exhibiting behavioral problems, it's best to seek treatment early on before your dog has the opportunity to practice unwanted behaviors over and over again. Long-lasting problem behaviors can be more challenging to treat, although not impossible.
Steps Involved in the Consultation
The Initial Behavioral Evaluation Appointment
1)  Email (preferable) or call to set up an appointment for a behavioral evaluation
In most cases, the appointment takes place in your home. The advantage to a home-based appointment is that Dr. Ward can assess the problem behavior where it often occurs and suggest corrective measures based on the dog's living environment. However, if you live out of town, Dr. Ward can set up an appointment with you at a veterinary clinic in Ann Arbor, and in some cases, she offers telephone consultation services. It's best if all adult family members are present for the appointment.  Once you schedule an appointment with Dr. Ward, go to step 2, below.
2) Make a deposit to confirm the initial appointment
Dr. Ward believes that every dog deserves the benefit of a thorough and comprehensive evaluation.  As a result, Dr. Ward spends a significant amount of time in advance of your pet's appointment performing a detailed review of your dog(s) completed Behavioral History Form (see below) so that she can spend more time during the assessment working through possible treatments and solutions. See below for deposit information.
3)  Complete a Behavioral History Form on your dog
After placing a deposit to confirm the appointment, you'll need to complete and return a Canine Behavioral History Form on your dog. You can do this by either filling out and submitting the form online or downloading the form, filling it out and returning it by email or fax.  Click the appropriate link below to start working on the form:
–OR–
**This form must be received at least 3 business days prior to your scheduled appointment.** 
It can be helpful if you are able to safely videotape your dog engaged in the problem behavior(s) prior to the appointment.  Please do not set up a situation where your dog is likely to act out aggressively.
Download the form WHAT TO EXPECT FROM A BEHAVIORAL CONSULTATION AND HOW TO PREPARE FOR THE APPOINTMENT.  It provides information on preparing for the appointment as well as what to expect during and after the appointment.
 4)  The Appointment
The Initial Evaluation Appointment lasts approximately 2.0 hours. During that time, Dr. Ward will review your dog's behavioral history with you, get complete details concerning your dog's behavioral issues, evaluate your dog, and discuss realistic goals and expectations for treatment.  This is an essential first step for designing an individualized treatment plan to manage and/or modify your dog's behavior. Dr. Ward will discuss and demonstrate behavioral modification techniques where appropriate and assign homework to get you started working with your dog. You'll also receive handouts, a copy of Dr. Ward's book Relationship Training for a Well-Behaved Dog, and a written treatment plan (emailed to you within one week of the appointment).
Follow-Up Appointments
In almost all cases, Dr. Ward recommends follow-up appointments past the initial behavioral evaluation appointment to assess progress and modify exercises and recommendations based on how your dog is responding to the treatment plan. Follow-up appointments are up to 1 hour and are typically scheduled between 2-4 weeks after the initial appointment.  However, depending the nature of your dog's issues or if a significant amount of time has passed since the last appointment, a longer follow-up appointment may be recommended.  The number of follow-up appointments past the initial behavioral evaluation appointment will vary depending on the nature of the problem and the progress that you and your dog make. It's important to do the assigned homework in between sessions, which can take as little as 30 minutes daily, because follow-up appointments build upon each other.
Please fill out and return a Progress Report Form at least 3 days prior to each follow-up appointment.  The Progress Report allows Dr. Ward to assess your dog's progress since the last appointment and make adjustments to the treatment plan according to your feedback.  The Progress Report Form is available in two formats:
–OR–
Professional Fees & Deposit Information
Please contact AboutDogsLLC@gmail.com for costing information.  All first-time behavioral appointments require a $50.00 non-refundable, non-transferrable deposit for confirmation, which will be applied to the cost of the initial consultation. Click on the button below to make a deposit.  Final payment by cash or check is due at the conclusion of the behavioral appointment.  Please make the deposit within 24 hours of scheduling to confirm your appointment. Scheduled appointments may not be held beyond 24-hours without a deposit.