About Dogs LLC is dedicated to helping people build quality relationships with their dogs. We currently provide private, in-home training,group training, and behavioral consultations services. Our methods are based on the sound, scientific principles of how animals learn, and our behavioral modification and training programs emphasize a reward-based approach—i.e., we focus on rewarding those desirable behaviors that we want to encourage in our dogs rather than punishing those behaviors we want to discourage. Please check our site regularly for information on the latest scientific information on dog behavior and training tips. We are committed to providing you with the highest quality of services to enhance that special relationship with your canine companion.
Come to the Michigan Theater to see Best in Show and Learn About the Science of Dogs!

When: March 13th at 7:00PM.


This hilarious mockumentary follows five dog owners as they compete in the Mayflower Kennel Club Dog Show. Following the film, Dr. Camille Ward will give an informative presentation on dogs entitled "Dog Culture, Dog Minds".
Our friends from the Humane Society of Huron Valley will also be at the event with an adoptable dog and animal adoption information! This event is sponsored by Camp Bow Wow.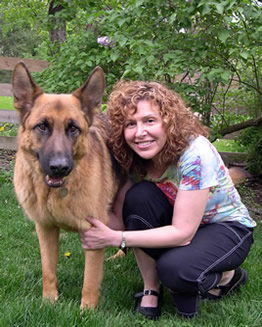 Dr.Ward is a Certified Applied Animal Behaviorist (CAAB) through the Animal Behavior Society. CAAB's differ from trainers and other 'behaviorists' in that we all hold advanced graduate degrees from accredited universities,we are academically trained in zoology, animal behavior, and animal learning theory, and we publish scientific papers in peer-review journals. The process to become a CAAB is rigorous and competitive, and currently there are less than 60 CAAB behaviorists worldwide. Click here to read more about our unique qualifications and how we work with both pet guardians and veterinarians to find the most workable solutions to dog behavioral problems.

This book will help you to get started with training to develop the correct relationship with your puppy or dog. Relationship Training for a Well-Behaved Dog shows you how dog training can be fun, easy, and effective. It's perfect for dog guardians and dog professionals alike. You can read the book and get started training the same day. $7.95 (32 pages). Purchasing: Directly from About Dogs LLC: Send us an email with your request. We offer discounts on bulk orders of 10 or more. Locally in Ann Arbor, MI from Dogma Catman Too, Green Pawz, and the Ann Arbor Animal Hospital; in Saline, MI from the Pet Emporium. Online through Dogwise Books.

Dr.Ward's research on play in puppies was a feature story on MSNBC.com. To read the story, entitled "When Puppies Play, It's Ladies First", click here. The full published study is available through "Dog Science News".